It's easy for rural farmers in Bangladesh to generate and deploy ideas in producing economic value. But why are thousands of startups all over the world failing to turn their ideas into profitable revenue? Everybody has innovation skills, and we apply them every day. But innovation skills of generating and rolling out scalable ideas as product or process features at a profit are sought. The failure of more than 90% of startups within three years and retirement of as high as 80% of innovative products without reaching profit indicate that profiting from innovation is challenging. Indeed, the underlying skills of showing magical innovation performance for causing creative destruction, developing firms, forming industries, and attaining price-setting capability are mysterious.
Despite having innovation skills as innate abilities, frequently, we witness the spectacular demonstration of the failure of innovation skills. Are there some underlying patterns in innovation dynamics to articulate skills? How had Steve Jobs, Thomas Alva Edison, and many more shown magical innovation performances without much education and training? Furthermore, upon showing high-level innovation successes, why cannot the same person or company keep sustaining the win and repeating the performance?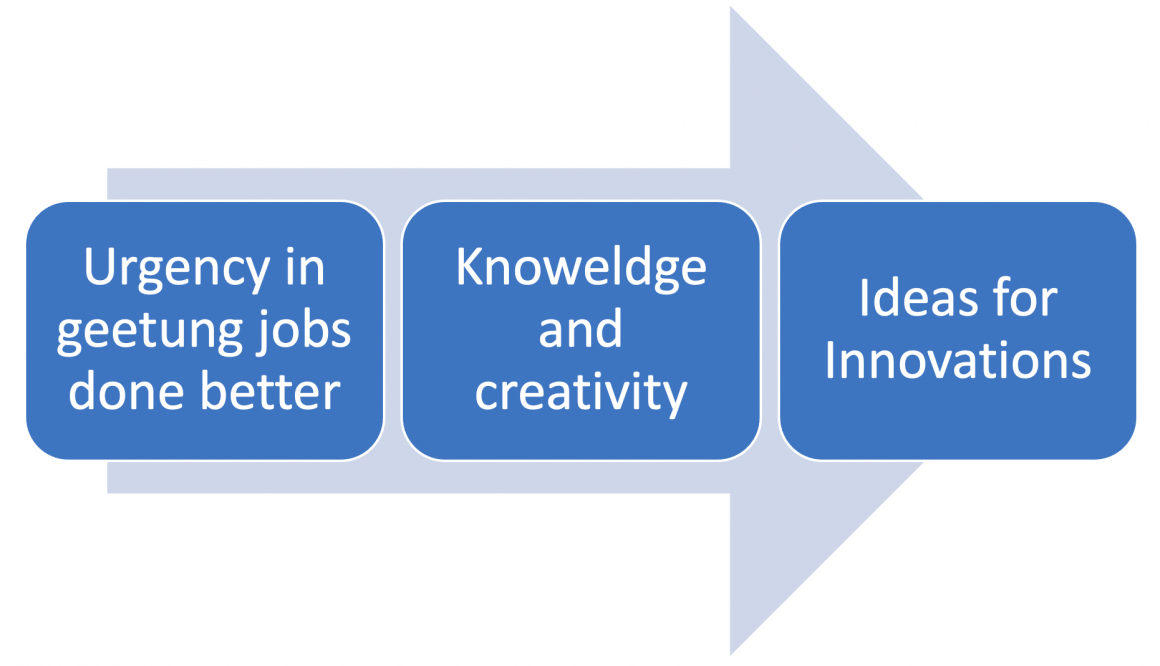 In literal terms, innovation is about developing and deploying novel ideas as products and processes to get jobs done better. Hence, innovation is about creating values out of ideas. In addition to generating and creating economic value from millions of micro-ideas, we seek ideas to diffuse deeper in society. But in a competitive market, it's not a linear process. In creating economic value, innovative ideas must succeed in the competitive race. Due to the growing reality of winner takes all, many great competing ideas fail to generate economic value. Hence, skills like creativity, critical thinking, empathy, imagination, problem-solving, and perspiration are not sufficient to generate value from ideas.
Basic innovation skills:
At the core of our innovation ability is creative thinking for finding innovative solutions to problems. Creativity and innovation skills belong to understanding the situation, imagining a better alternative, generating ideas, and deploying them for better meeting our purposes. Hence, innovation skills include imagination, challenging the norm, looking for new opportunities, ambitious goal setting, and problem-solving.
Of course, it needs critical thinking and designing ability. Often, innovation requires teamwork; hence we need persuasion, entrepreneurship, communication, and people skills. As every idea does not work, innovation skills include resilience, risk-taking, and feedback gathering. Furthermore, we should focus on skills for contributing to meetings, researching industry trends, experimenting with new ideas, collaborating with colleagues and customers, and collecting and interpreting data.
Empathy in helping others in getting the job done:
We are busy in extracting utility in serving our numerous purposes; and we have an endless urge in extracting increasing utility for having a better quality of living. Hence, people are after innovations for extracting increasing utility in getting jobs done. As offering innovative products in helping customers to extract increasing utility offers profit-making opportunities, innovators are after product and process ideas. But more than 80 percent of innovative products fail to generate profitable revenue, and as high as 90 percent of startups fail within the first three years. Among many other reasons, lack of market demand is at the top.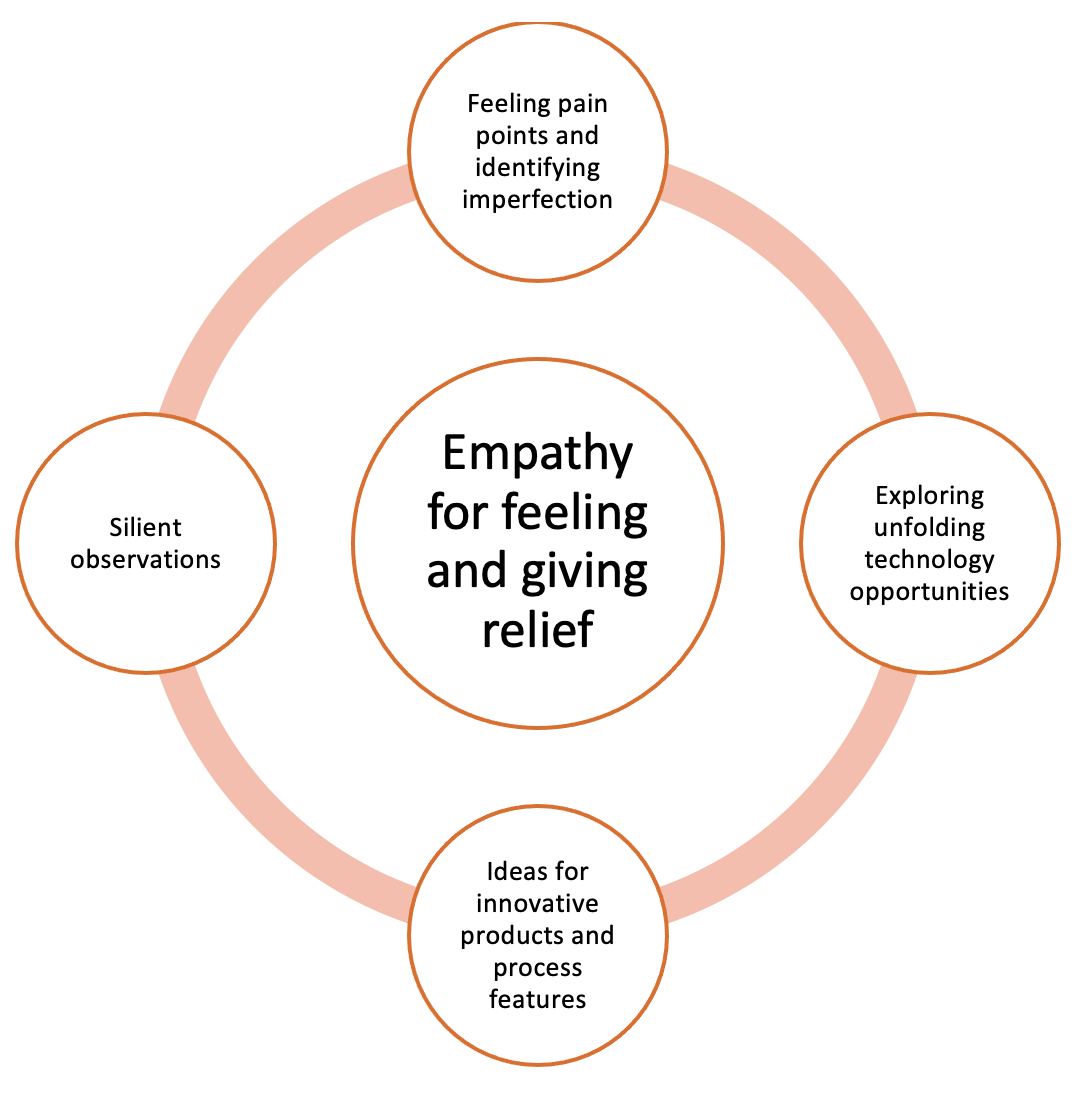 In many cases, either customers have yet to have the desire, or innovative features are not relevant from the point of view of the target group. Hence, innovative skills in isolation of empathetic understudying about customers' paint points and situations end up in failure. Therefore, one of the vital skills to succeeding in rolling out innovative ideas is empathy for understanding target customers.
Innovators should have the capability to silently observe customers' existing ways of doing things, feel pain points, and generate ideas for relief. But asking customers what they want is not a substitute for it, as customers, often, do not know.
Learning from imperfections of others:
Despite the novelty, innovation is hardly an entirely new thing. The majority of innovative ideas are unfolding in correcting the imperfection of existing products and processes—resulting in evolution. Hence, innovation skill includes the ability to detect the imperfection of existing products and generate ideas to reduce them. By focusing on this skill, Apple has been showing magical innovation performance by NOT being first in rolling out MP3 players, smartphones, tablets, or computers.
Under Steve Job's leadership, the company investigated what others were doing, found the limitations in helping customers get their jobs done, and looked around technology opportunities to address them. Through this exercise, Steve Jobs showed his magical performance in transforming the flows of existing products into great profit-making opportunities out of ideas. And Steve Jobs is no exception; there are many other examples. Hence, creativity and innovation skills include raising the question about the norm for detecting imperfection.
Ideation, tinkering, and
passion for perfection

are among innovation skills:

Irrespective of the greatness, every innovative idea emerges in primitive form. Starting from the Edison light bulb to Steve's multi-touch-based user interface, there have been numerous examples. Hence, unlocking the latent potential demands a relentless journey of ideation and tinkering for perfection. But, very soon, tinkering reaches the limit. To scale up the journey of perfection, we need to link to science and technology. For this reason, to exploit the light bulb's commercial prospect, Edison set up a corporate R&D lab in 1899.
Liking with science and technology capability for scaling up:
Many of the significant innovations have roots in tinkering and craftsmanship. Despite the maturity of science and engineering, human beings have a natural tendency to try on with ideas through tinkering and craftsman. Even Novel Prize-Winning Transistor invention got the first demonstration through tinkering and craftsmanship. But due to early saturation, we need a scientific approach for knowledge generation and ideation. Besides, we need engineering for optimum design and precision implementation of those ideas. Hence, innovation skills demand the ability to link passion for perfection with science and engineering. Due to lack of it, many grassroots ideas in less developed countries have been failing to scale up as innovation success stories. On the other hand, the successes of airplanes, television, or light bulbs have been due to scaling up by linking to science and engineering.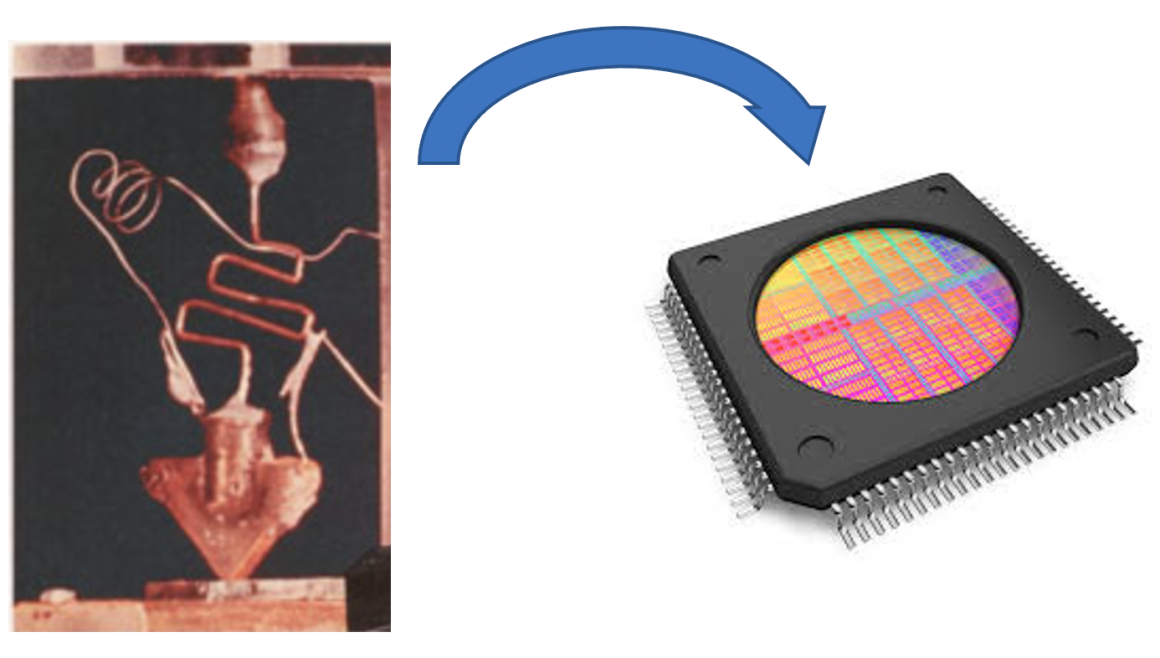 Interpreting innovation dynamics: a core member of innovation skills
To increase the success of winning in the global innovation race, we need to understand the unfolding innovation dynamics. Innovative products and processes have been evolving in an episodic form. After growing through the metamorphosis phase, irrespective of the greatness, innovations experience regeneration. Hence, the nature of competition and winning innovation strategy varies along the life cycle. Due to its episodic nature, innovation waves unfold as creative waves of destructions, even taking the shape of disruptive innovations. Consequentially, sometimes, great innovation success stories suffer from disruptive effects. For example, the uprising of the iPhone has caused destruction to the smartphones of Nokia, RIM, and many others. Besides, smartphones have caused the destruction of many other products, including iPod and Digital cameras.
Hence, ideas, creativity, risk-taking, and innovative thinking are not good enough for innovation skills to create and sustain successes. Understanding innovation dynamics as the reoccurring pattern is a must. It helps to strategize and take action in taking ideas to market at a profit. Therefore, one of the core innovation skills is understanding the innovation race dynamics. It will lead to pursuing an appropriate strategy for winning in the innovation race in a globally connected market economy. In its absence, all other innovation skills will fail to succeed in turning great ideas into profitable businesses.
...welcome to join us. We are on a mission to develop an enlightened community by sharing the insights of 

wealth

 creation out of technology possibilities as reoccuring patters. If you like the article, you may encourage us by sharing it through social media to enlighten others.